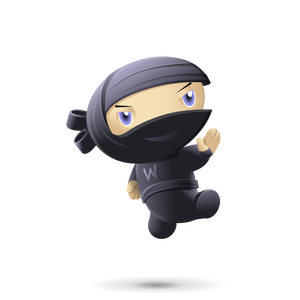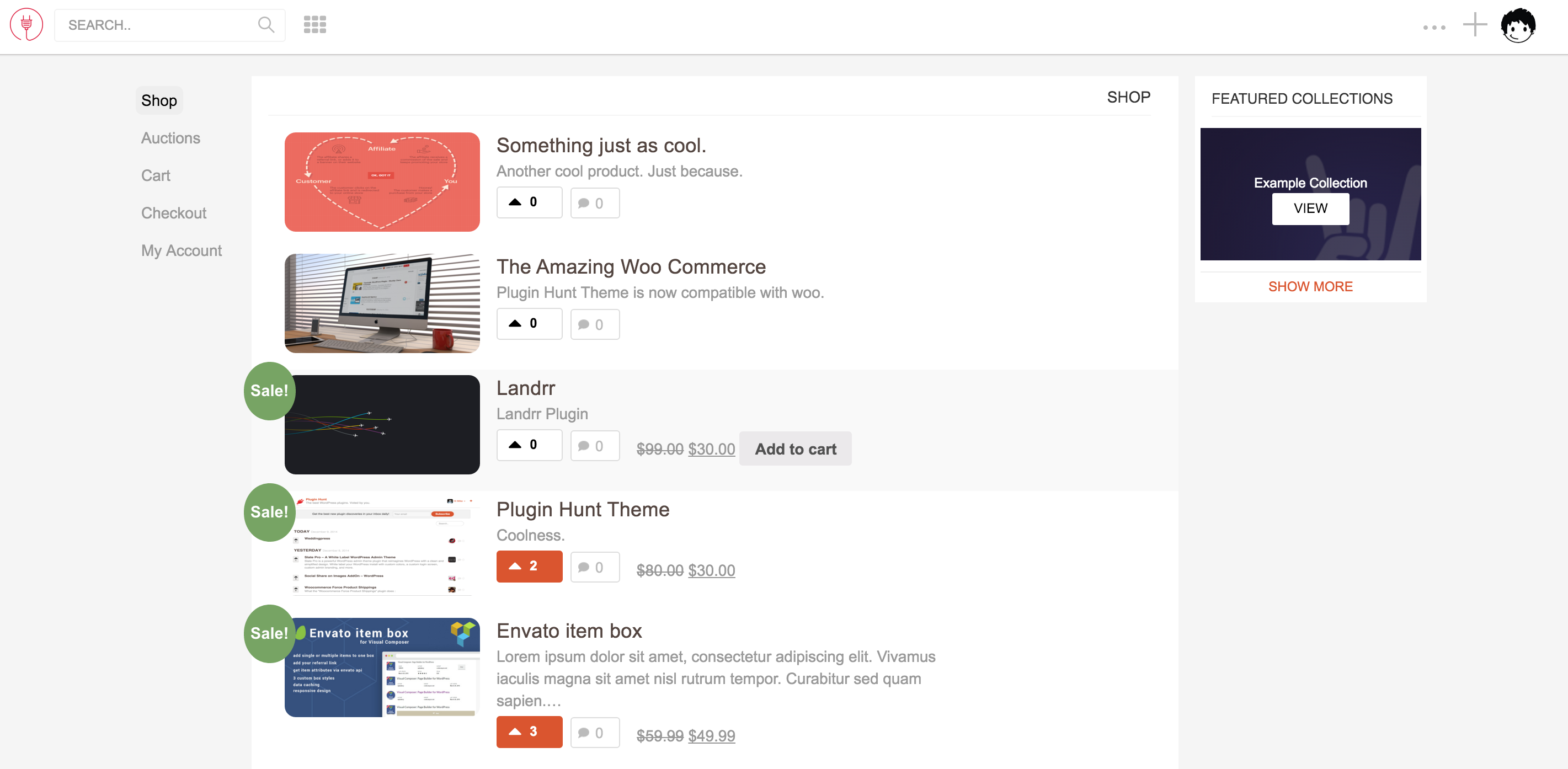 Familiar product list for your Woo Products
Wow. Product Hunt style listings for your very own products! Boost conversions of your products with this slick design.
Product view with easy add to cart options
Click on a product and wow. You wouldn't even notice you're now running actual products in the product hunt style view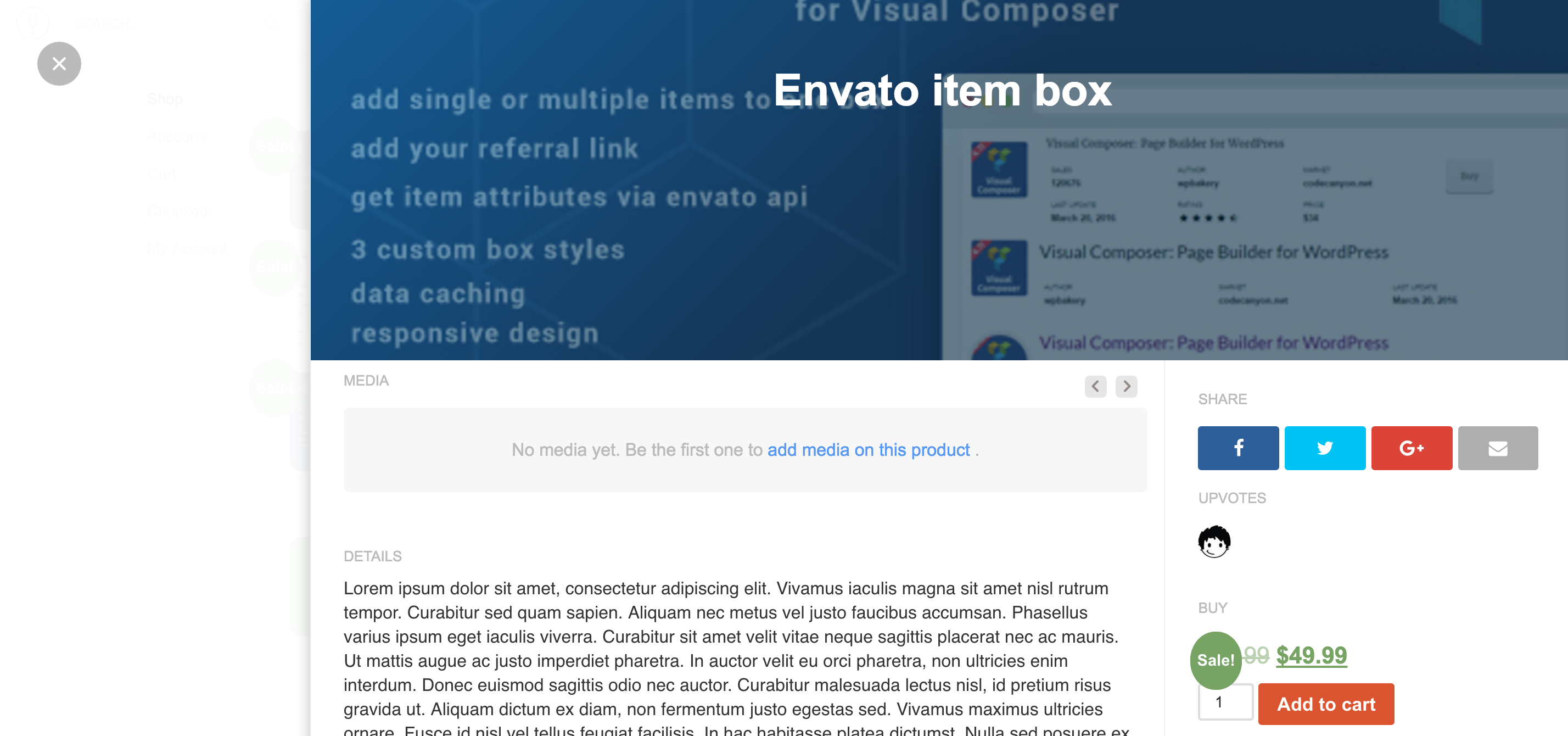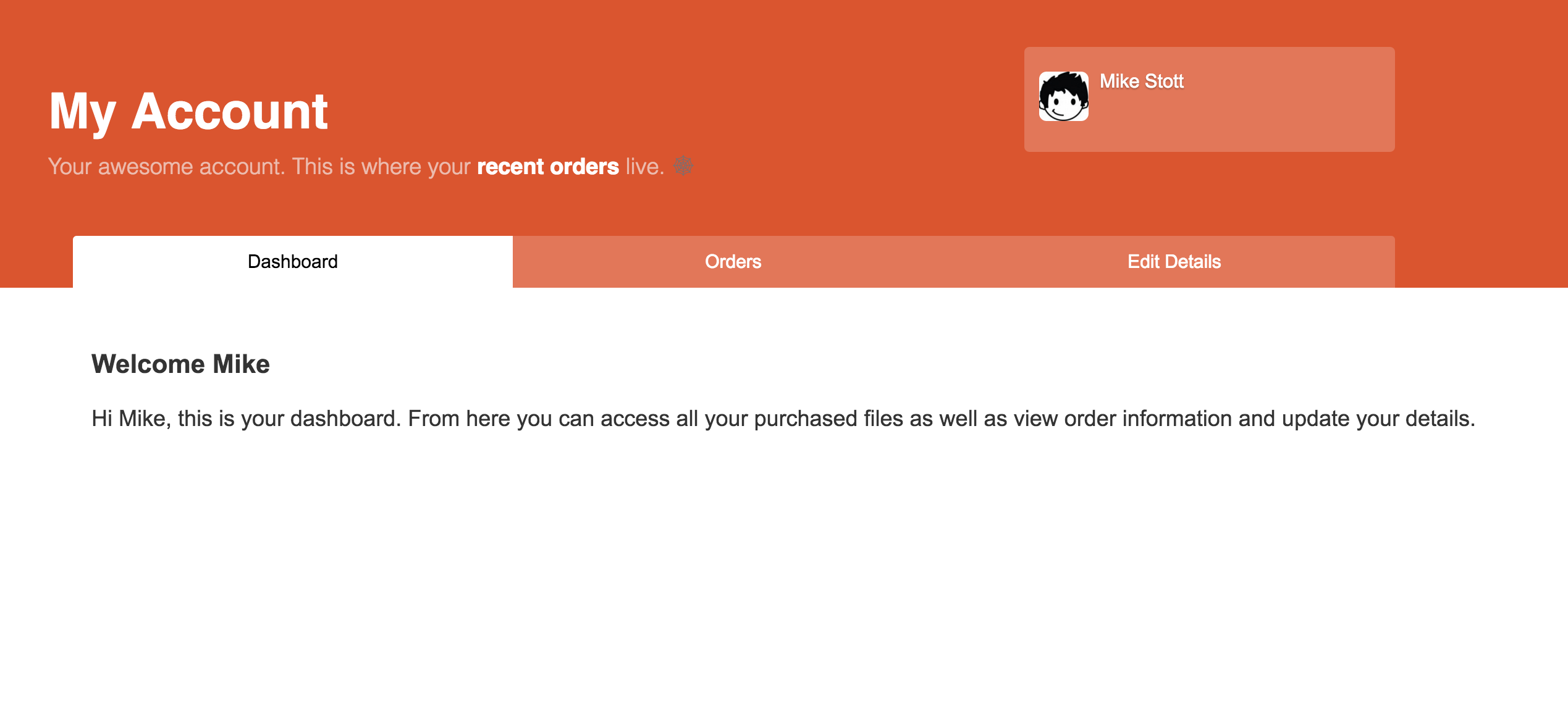 No more boring WooCommerce Dashboard
Out of the box the WooCommerce 'my account' area is a bit meh.. not anymore. The theme completely redesigns this into a tabbable view. Impressive and keep your customers engaged with your site.
Your Account – styled beautifully. Awesome!
Flick between tabs, see your orders, see your account details and edit them. All in an amazing style.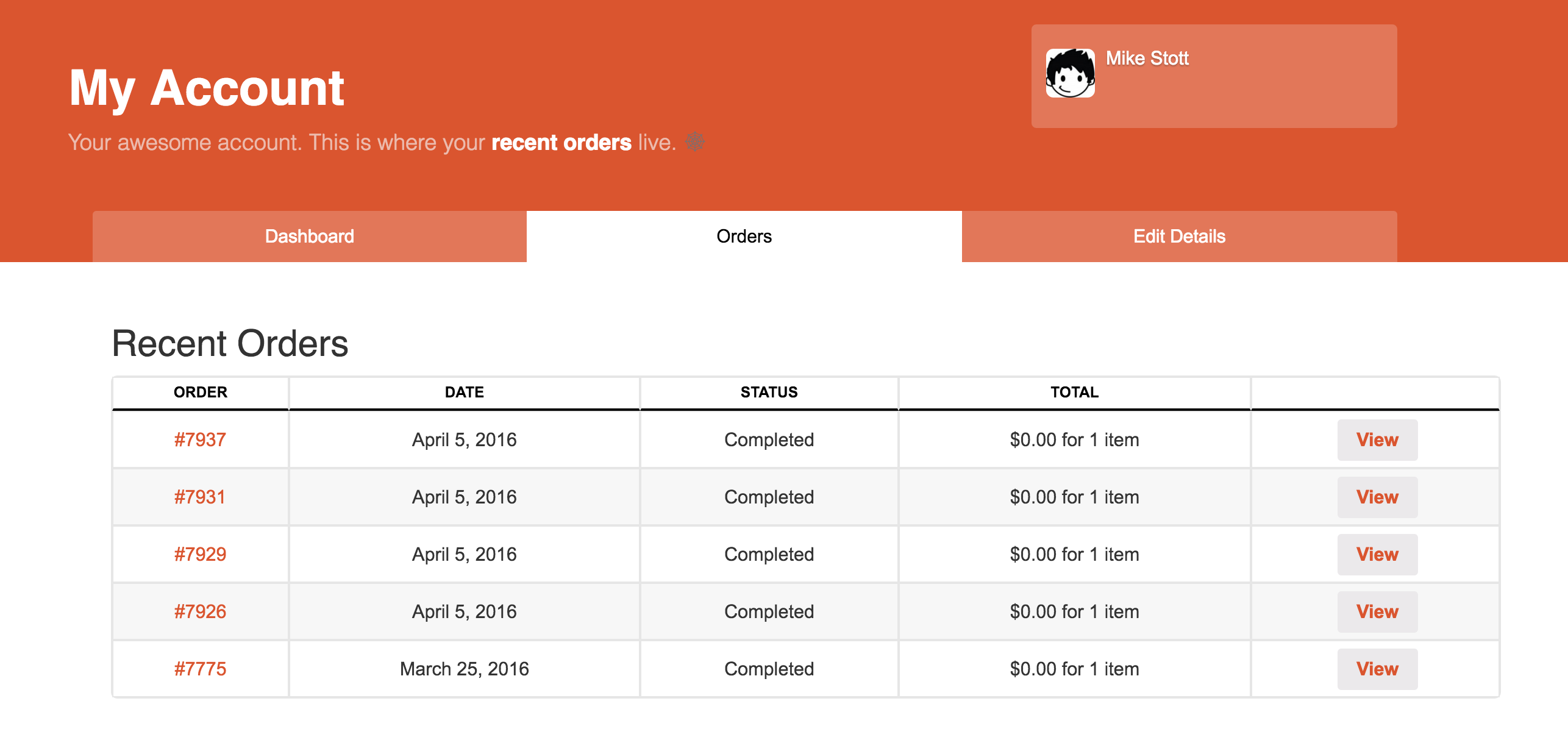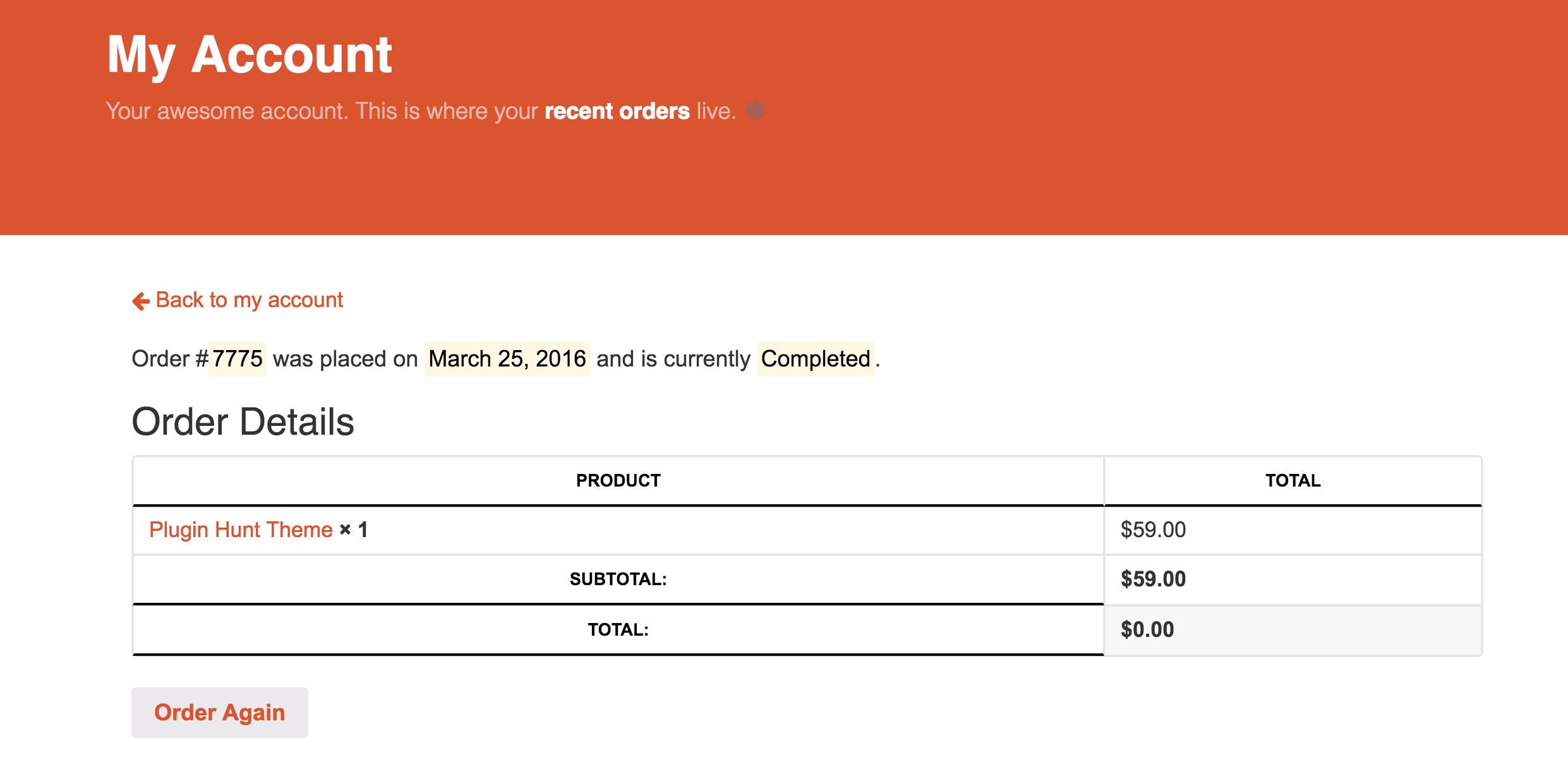 Check orders and re-order
Customers can easily view their order details and re-order in a snap. Fantastic, and incredibly powerful
Edit your account details
To box it all off. Customers can change their details from the front end. Not a problem. Same simple styling. Easy.